Alan Shearer has played down suggestions that he might make a comeback to international football.

He retired from the England first-team after Euro 2000, to concentrate on playing at Newcastle, and to spend more time with his family.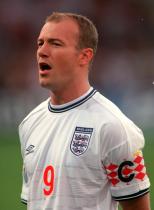 "If Sven came asking for me to play for England, I would say that I have my holidays booked, but then I don't expect that," explained Shearer.
"It would be disrespectful to the players already in there as they are doing a decent job and have qualified for Japan and South Korea and I think they will do a good job over there.
"I retired from England to have more time with my family and concentrate on playing for Newcastle and for the first time I am looking forward to having a full summer off and enjoying it."