home >

Friday December 14, 2001


Green moves to Carlisle

Newcastle United youngster Stuart Green has joined Carlisle after the move was put on hold as Bobby Robson did not want him cup-tied.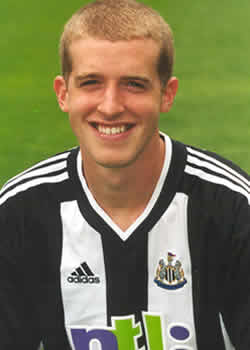 Now that the deal has gone through the Whitehaven-born star will go straight into the team that takes the field against Swansea on Saturday.

United chief scout Barry Robinson took Green to Newcastle when he worked at St James' Park. And the first thing Robinson did on joining The Cumbrians recently was to seek out Green's availability for a loan switch to Brunton Park.

Carlisle's new-found good relations with The Magpies helped secure the deal, and Collins has high hopes that he has finally found the right formula to shoot Carlisle up the league, with Green expected to play alongside Brendan McGill, Phil Hadland and Steve Soley in midfield, with Richie Foran and Ian Stevens leading the line.